Fortitude Coffee Company
Regular price
Sale price
$16.99
Unit price
per
Sale
Sold out
Single Origin COLOMBIA
Tasting Notes: Black Cherry, Blackberry, Caramel, Tropical Fruit
Altitude 1700-2200
Process: Washes
Up before the sun to embark on the perfect hike in the wilderness? Burning the midnight oil pulling an all nighter while striving for your dreams? Tiny human keeping you awake at all hours of the night? We've got you covered with this bold O-DARK THIRTY roast. Sourced from Colombia, the unmistakable richness of this dark roast will warm your soul and fill you with some internal Fortitude to face what lies ahead.

Share
View full details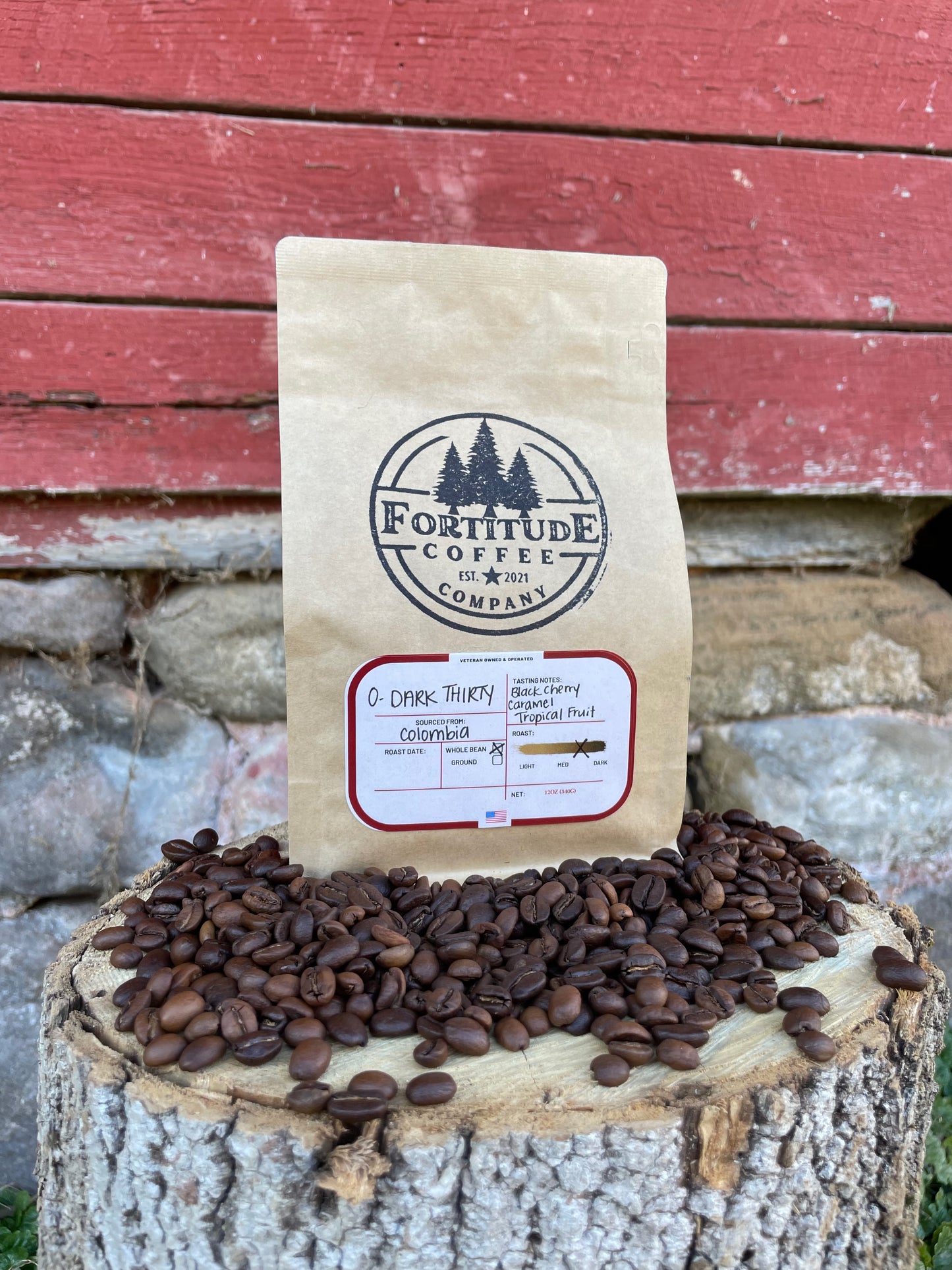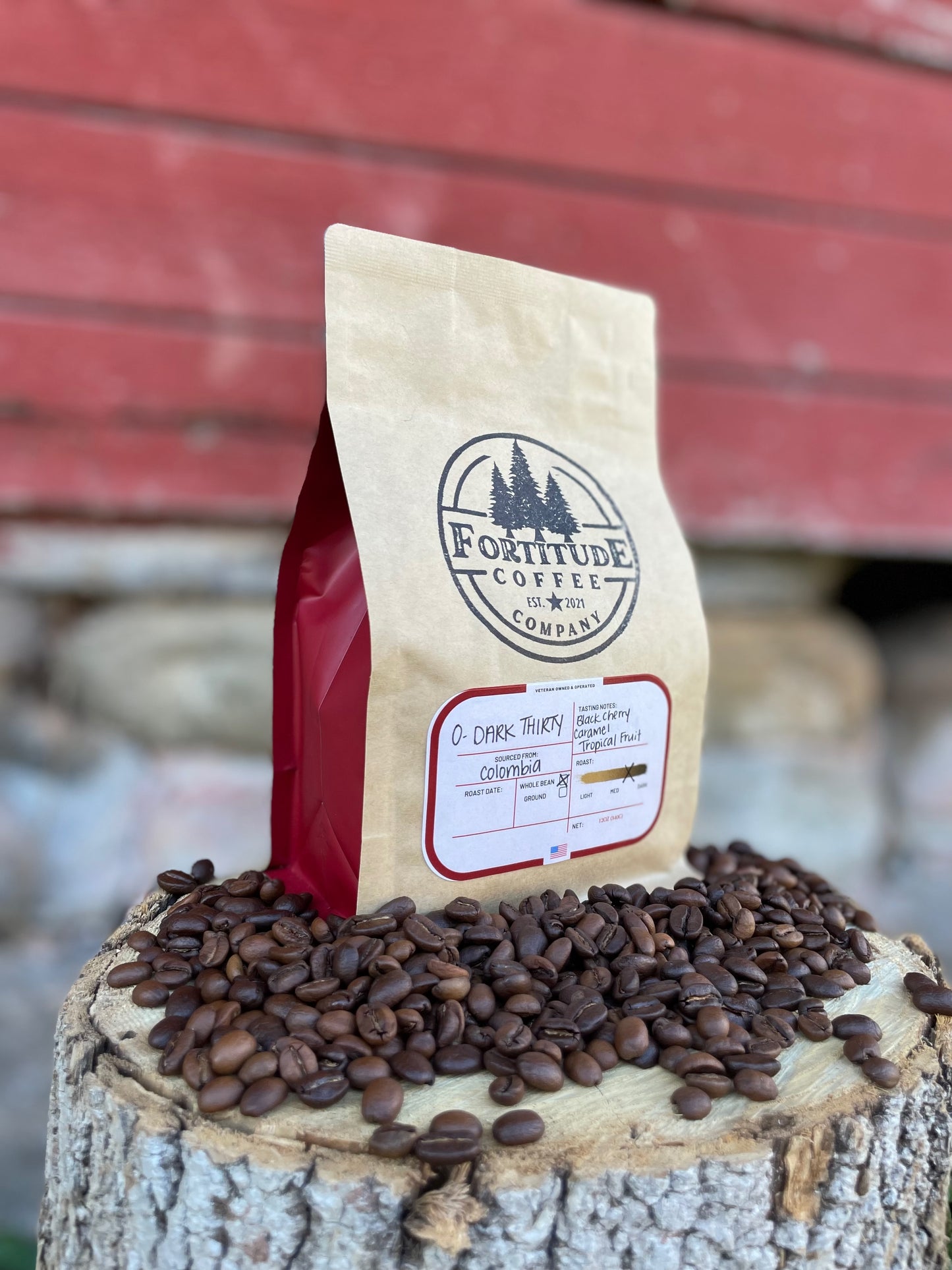 My 1st order
Tastiest coffee I've ever had. Will order more for sure.
O Dark Thirty -Colombian whole bean
From the moment I opened the bag, the rich aroma promised a truly exceptional coffee experience.
The deep, velvety texture of this Colombian bean created a full-bodied cup of java .
What impressed me most about this coffee was its remarkable balance. Despite its boldness, it managed to maintain a smoothness that left me craving sip after sip. Each mouthful was a delightful journey, a testament to the meticulous craftsmanship that Fortitude Coffee Company pours into this product.
Thank you, Fortitude Coffee Company, for produces such an extraordinary coffee .
O Dark Thirty and French Vanilla
I have enjoyed both of these coffees. Shipping was great and as advertised. My wife and I are not normally flavored coffee drinkers but the French vanilla is worth trying if you haven't! Thank you for the great coffees!
Coffee for the Veterans Soul
I find, in life, you generally get what you pay for - and this is no exception. It has truly replaced my day-to- day coffee, and Guests who tried it were always skeptical, but after tasting, they unanimously agree it has a superior, bitter-free taste. Have a couple of cups of this and then go back to your standard coffee and you will think "have i really been drinking this" there is no down side to this coffee. It's Definitely a treat when you've had a bad day nothing can beat it. Also delivery was very speedy.